Home > Indochina Tours
19 Days Southeast China & Vietnam Discovery Tour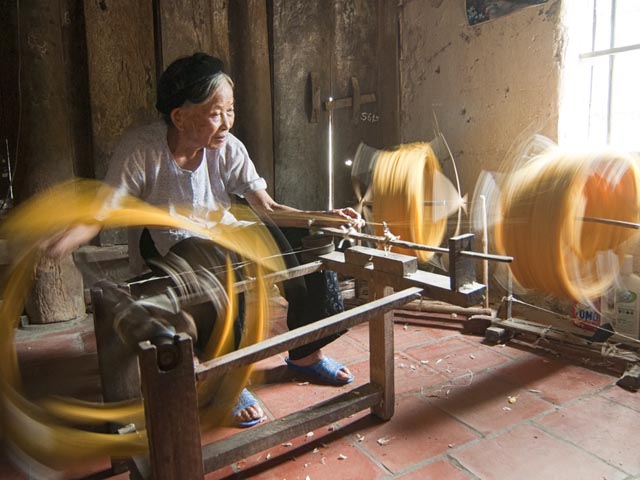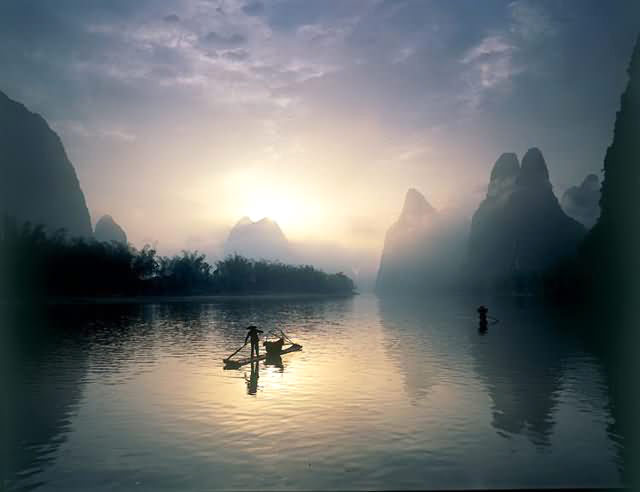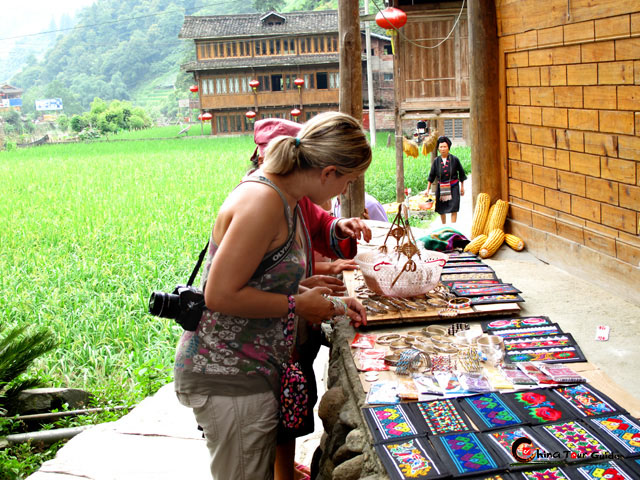 Tour Highlights
Landscape

Discover Tour

Lijiang River

Halong Bay

Sapa

Terrace

Dalat Resort

Beach
Daily Itinerary
After airport pickup and a brief rest at the hotel, you'll begin your tour around the fantastic Guilin in the afternoon. Like other visitors, you'll be quite grateful to the nice layout of Guilin attractions as even without driving far from downtown Guilin you can find many a scenic spots, Reed Flute Cave and Elephant Trunk Hill included. Right before you is a banquet of natural masterpieces of karst caves and hills. Trust you to be hooked by the color-capricious Reed Flute Cave and pretty adorable Elephant Trunk Hill within minutes!
Day 2 Guilin & Ancient Zhuang Minority Villages - Ping'an Rice Terraces
Let's start for the Ancient Zhuang Minority Villages. During the next 1 hour you'll be shown around the sea of well-preserved stilted buildings, immersed in the ocean of stone-shaped items such as stone bridge, stone mill, etc. Note the carved lotus, sword, Tai-chi mark and the like, and appreciate the highlight Conjoined Tri-Fishes Stonecutting when you walk across the Wind-Rain Bridge. Meanwhile you see the featured headwear and garment of the Zhuang villagers and their amazing ballad.

After a 20-minutes hike, you will reach Ping'an Rice Terraces, the Moon in Company of Seven Stars. Just enjoy the magical joint work by nature and human intelligence. Afterwards let's walk downhill to the parking lot and drive back to downtown Guilin.
Day 3 Li River Cruise - Yangshuo Traditional Cormorant Fishing
The tour of Guilin comes to the essence when you launch the great 4-hour Li River cruise till West Street Yangshuo. Guilin landscape will unfold itself like a scroll of unbelievable Chinese ink painting along the stretch of Li River. You will also ave the tasty local lunch while feasting on the scenery.

Afternoon you'll watch a lifestyle of Traditional Cormorant Fishing. Only in serene Yangshuo where conventions are well preserved and people's minds are unstirred can you find such an amazing picture of silent aged fishmen and their cormorants seated on rafts. Time stops flowing there and you seem to return to the innocent life. Moreover you'll enjoy a tranquil night at hotel in Yangshuo.
Day 4-5 Yangshuo - Nanning - Hanoi of Vietnam
In Yangshuo, in addition to the fairytale natural sceneries and the unique exotic customs, exquisite art crafts are one of the symbols in Guilin culture. You may not hear about Fuli Town, but you are sure to fall in love with the splendid sea of fans crafted in this little town at first sight. The landscape of Guilin is stitched into these fans vividly in excellent painting skills by heart, making them the most worthwhile souvenir for you to remember your tour around Guilin.

Then you will fly to Naning from Guilin at late afternoon. Next day you will head to Hanoi from Nanning by flight at day and stay in the hotel for a break before starting your travel in Vietnam.
We spend the day sightseeing in and around the city's landmarks.

Ho Chi Minh Complex is the first stop including Ho Chi Minh Mausoleum which closes on Mondays and Friday mornings and during October and November for annual repair, One Pillar Pagoda, his Stilt House. Then visit one of the best serving examples of traditional Vietnamese architecture - the Temple of Literature housing a peaceful series of walled courtyards and graceful gateways. Ngoc Son Temple, located in the northern end of Hoan Kiem Lake, is a delightfully quiet place to rest surrounded by water and shaded by trees.

Later enjoy Water Puppet Show, a fantastic art form originating in the northern Vietnam, the best seen in Hanoi.
Day 7-9 Hanoi - Halong Bay
Take a 3.5-hour morning drive to the UNSECO World Heritage - Halong Bay, which possesses and outstanding, universal aesthetic value. Check-in Junk in Halong Bay. You are greeted with an enthusiastic reception. The welcome drink serves you. Taking a cruise to the Amazing Cave & Luon Cave well adorns your entire Vietnam tour. Enjoy a funny cruise on the bay to appreciate the picturesque scenery. Spend your nightlife on Junk in Halong Bay.

Next Morning enjoy the pure morning on Junk, and have a local featured breakfast. Enjoy free time at leisure. Then drive back to Hanoi in the afternoon and take the night train to Sapa.
Day 10 - 11 Lao Cai - Sapa
Lao Cai (Sapa) is the best place for you to see the variety of minorities in Vietnam. Upon arrival you can take a break to enjoy the breakfast, and then our guide will escort you to visit Cat Cat Village by walk where H'mong Ethnics is living. Then head to Taphin Village to visit the Red Dzao Ethnics. Experience the unique lifestyle by staying at the local house all over the night.

Next morning we will drive to Lao Chai Village to meet Black H'mong Ethnics, and Ta Van Village which breeds Dzay Ethnics. After that, you get a clear recognition of the different lifestyles in Vietnam. At night back to Lao Cai railway station to leave for Hanoi by train.
Day 12 - 14 Hanoi - Nha Trang
After arrival at Hanoi and a break in hotel, you can be in charge of your free time at leisure. Next morning we leave for Nha Trang by air. After a break, we start for Hon Chong Promontory, which offers beautiful views of the mountainous coastline north of Nha Trang and the nearby islands. Then you are impressed by Po Nagar Cham Tower dedicated to Yan Po Nagar, the goddess of the country. Then enjoy free seashore fun at Ca Na Beach, or satisfy shopping desire at Dam Market in Tran Phu Street.

Next day the Mun Islet in Nha Trang serves you with a dive to watch coral by glass bottom ship. Then throw yourself into the wonderful time in Nha Trang Beach, which is a good place to enjoy many water activities and vacation.
Day 15 -16 Nha Trang - Dalat
Drive to Dalat about 1.5 hours. You are served by Lat Village. You can dance with Co Ho Minority, drink Can Wine, etc. And the Art-Deco-style Dalat Railway Station, a national historical monument, entertains you with its unique design on roofs, arching ceiling, and colored glass windows. Then Truc Lam Temple, a Buddhist temple surrounded by Tuyen Lam Lake, readily tells its own stories to you.

Hang Nga Guesthouse, similar to a giant banyan tree, impresses you with sculptured design elements representing natural forms such as animals, mushrooms, spider webs and caves. Then spend your free time in the nice ancient town.
Day 17 - 18 Dalat - Mui Ne
Early you are transferred about 2.5 hours to Mui Ne by train from Dalat, and then step into the amazing White Sand Dunes, one of the miracle of nature, known locally as Bau Trang or White Lake, which resemble a miniature desert with beautiful patterns etched into the ever-changing sand by the wind as long as you face the right direction.

Then you appreciate pretty scenery at Mui Ne Beach, a popular tropical beach, where strong sea breezes make it very popular for kitesurfing and windsurfing.
Day 19 Mui Ne - Ho Chi Minh
Morning you start for Ho Chi Minh City by train. After pickup, you will be escorted to your next destination or the hotel where you stay at the end of this tour.
Package Details
Tour Package Includes:
Admissions: Entrance fee to all scenic spots listed in itinerary;

Local service: Private English speaking tour guide & private Vehicle.
Tour Package Excludes:
Flight tickets:

All the domestic and international transportation between Vietnam and China;

Tips for tour guides and drivers;

Other optional attractions / tours / meals;

Hotel Packages;

Personal Insurance;

Vietnam and China VISAs.