Home > Indochina Tours
15 Days China Splendid Tour with Yangtze Cruise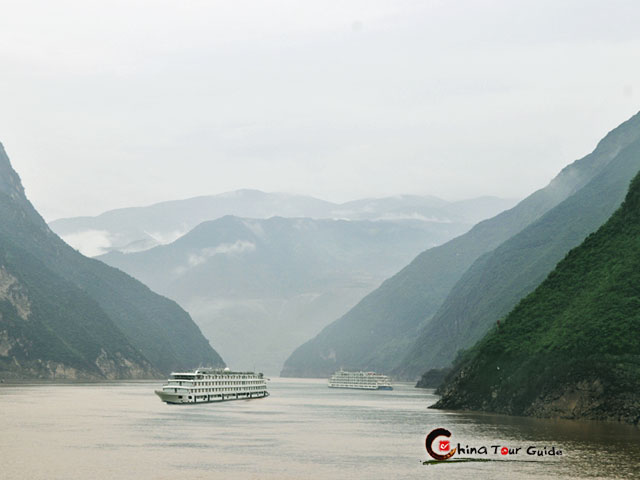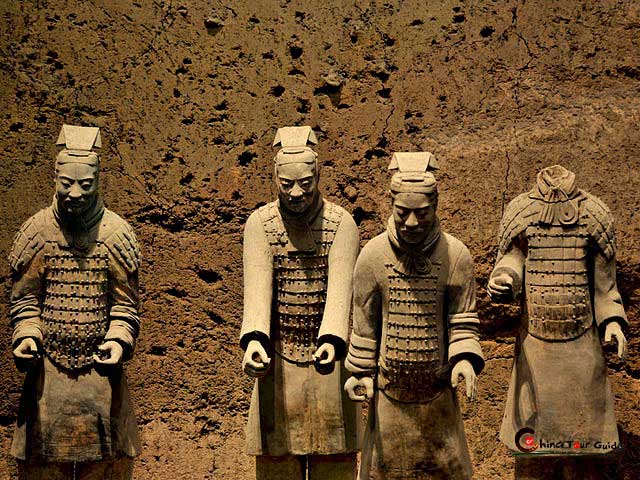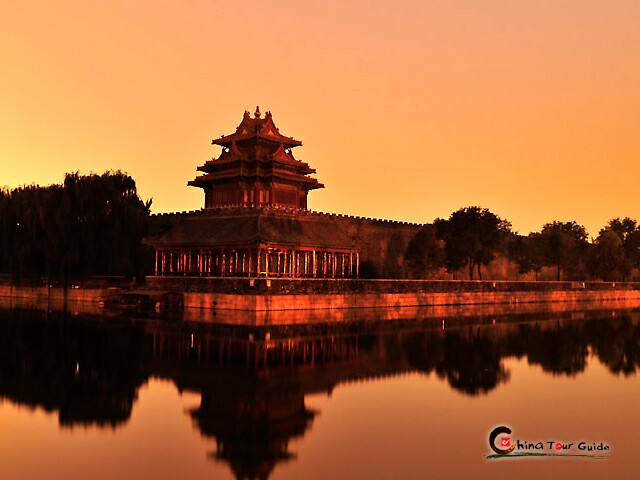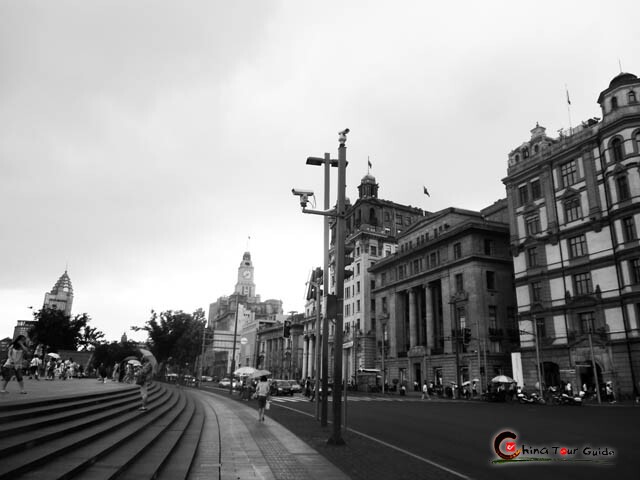 Tour Highlights
Beijing
Xi'an
Lhasa
Chongqing
Yangtze River Crusie
Shanghai
Great Wall
Terracotta Warriors
Potala Palace
Yangtze River Cruise
The Bund
Daily Itinerary
Day 1 Arrive in Beijing
Pick-up and Check-in
Once you land at Beijing International Airport, our tourist guide will meet you at the arrival hall. Be there, be square. Then we will take you to your reserved hotel to have a break. The rest of today is free for you to breathe a blend air of west meets east in Capital Beijing. You are highly suggested to wander near the hotel and tour the local night market randomly to try some street food.
Day 2 Beijing
( Breakfast,Lunch )
Tian'anmen Square will be your first spot to see. Spacious Square, hugged by distinctive Chinese-style buildings and world-class skyscrapers, hits you with a unique impression of New Beijing. Later we will enter the heart of Beijing city - Forbidden City, truly a miracle it is that keep your mouth open all the time once seeing it. Our smart tourist guide will take you to explore the most beautiful part of this grand royal palace and discover an authentic picture of Ming and Qing Dynasties of China in less than three hours. The lunch is included, allowing you to try the real Chinese dishes. In the afternoon, we will visit another royal garden - Summer Palace. The royal family was used moving here for spending blazing summer. We believe this day will refresh your understanding about China and its history.
Day 3 Beijing
( Breakfast,Lunch )
Today before we hit the road to the famous section of China Great Wall, we will go to visit a royal tomb of Ming dynasty - Changling of Ming Tombs, it is ranked as the largest in scale and being completely preserved, inhumed the fourth emperor of Ming Dynasty. Then we will head for Mutianyu Great Wall and to take a round-trip cable car to see this vital section of Great Wall. Mutianyu, with a written history of over 1400 years, features distinctive seasonal changes of natural views to feast your eyes. Thus this is a renowned place for photography. In addition, Bird's Nest and Water Cube, two modern landmarks of Beijing, are waiting for us on our back way to the downtown.
Day 4 Beijing - Xi'an
Transfer by air( Breakfast,Lunch )
This day you will hug the Temple of Heaven, where the Emperor of the Ming and Qing dynasties would worship heaven and pray for good harvests. After that, you will explore Beijing Hutong by rickshaw to know more about the life and culture of ordinary Beijing people. This visit can provide you with a distinctive travelling experience compared to other attraction. Later of this day, you will transfer to airport to Xi'an. Upon arrival, our Xian tourist guide will pick you up to do check-in at Xi'an downtown hotel.
Day 5 Xi'an
( Breakfast,Lunch )
After having breakfast, you will head to world-famous Terracotta Warriors to start wonderful Xi'an tour, maybe you have seen them many times on TV or magazines before, but it's a total different experienc to see them with your own eyes. Also with a sidetrip to Mausoleum of the Qin Emperor, who owned this awesome underground kingdom, you would know more about the first dynasty of China - Qin dynasty. Later you will return to downtown for seeing the Great Mosque of Xi'an, where still hold prayer services each day; Within minutes' walk to Muslim Quarter, you can buy some interesting souvenirs and taste various delicious local snacks. Optionally visit: Tang Dynasty Show.
Day 6 Xi'an
( Breakfast,Lunch )
Today you'll look into the religious architectural art of Xi'an. Buddhism and Islam melt into Xi'an thousands of years ago with grant Buddha pagodas and magnificent mosques being built. Small Wild Goose Pagoda is the delicate version of the larger-scale Big Wild Goose Pagoda. These two pagodas light up each other and reach an aesthetic balance. Then you will deeply explore Xi'an in many fields by seeing Shaanxi Historical Museum this morning, where you can get more knowledge about Chinese national treasures and other precious cultural relics. Later you will step on Xi'an Ancient City Wall. As the best-preserved old city wall in China, you can take beautiful views of Xi'an city, and even optionally cycling on the wall is available for you.
Day 7 Xi'an - Lhasa
Transfer by air( Breakfast )
After having breakfast, you will be transferred to airport for several hours' flight to Lhasa of Tibet, then be picked up by our Tibetan tour guide in the Gonggar Airport. Later you will check in at Lhasa downtown hotel. Upon your arrival at Lhasa, please have a good rest at hotel to adapt yourself to the high altitude of about 3,650 meters above sea level.
Day 8 Lhasa
( Breakfast,Lunch )
It believes that this day must leave a lifetime memory for your whole life. In the morning, you will visit the splendid Potala Palace, which originated from 7th century and once homed to Dalai Lamas. The Jokhang Temple, we head to later, as the spiritual center of Tibet, will deeply impressed you by its magnificence and sincere pilgrims. Barkhor street, hugging the jokhang temple, is regarded as the crowded central Market in ancient section of Lhasa, and at where you can buy various Tibetan or other minorities' souvenirs for your family and friends.
Day 9 Lhasa
( Breakfast,Lunch )
After having breakfast, we will drive to the western suburb of Lhasa City for visiting the Norbulingka, and which is meaning 'Treasure Park' in Tibetan. It is the biggest man-made garden in Tibet, covering an area of 360,000 square meters (88 acres), with 374 rooms in the various buildings. Then we will have a side trip to Lhasa Carpet Factory, where you could see lots of elegant rugs and other beautiful handicrafts. Later that day, after having lunch, the next visit is Sera Monastery, the second monastery in Tibet. Distinctively its famous debating activities are holding around 3-4 pm regularly every working day that you should never miss.
Day 10 Lhasa - Chongqing - Boarding Yangtze River Cruise
Transfer by air and vehicle( Breakfast )
We will arrange you to take the morning flight from Lhasa to Chongqing, and our tourist guide of Chongqing will wait for you at the arrival hall, then you will have a rest in the car and later start a half-day visit of Chongqing. We will discover one by one - Eling Park, Chongqing Zoo and Ciqikou Old Town (Porcelain Village). Eling Park is a wonderful spot to have a grand view of Yangtze River and Jialing River. In Chongqing Zoo, you will see lovely giant pandas, south China tigers and other endangered species. Ciqikou Old Town is an old town that you will find the local residents dedicating to their own traditional way of life. At last, we will head for Chaotianmen Dock for cruise boarding. Are you ready for the amazing voyage along Yangtze River?
Day 11 Yangtze River Cruise
( Breakfast,Lunch,Dinner )
You can appreciate the beautiful sceneries along the river banks at sightseeing deck and take photos. Just enjoy relaxation of a full day and explore different spaces of the ship. During this day, we will take a shore excursion to Fengdu Ghost City to feed your curiosity about special Chinese ghost culture and the thought towards karmic cycle of life. It is totally different from western christian world. We also especially prepare a variety of free activities for passenger entertainment, like Tai Chi Learning, Fashion Show, Music Salon, etc.
Day 12 Yangtze River Cruise
( Breakfast,Lunch,Dinner )
Continue your voyage on Yangtze River through hidden reefs and tumbling rapids. Get past the famous Three Gorges - Qutang Gorge, Wu Gorge and Xiling Gorge, and you will find yourself among steep precipices and luxuriant flora. You will also tour past Shennong Stream or the Lesser Three Gorges depending on different cruise itineraries.
Day 13 Arrive in Yichang - Shanghai
Transfer by air( Breakfast,Lunch )
Awed at sight of the majestic Three Gorges Dam and take a visit to the site; it's the largest hydroelectric power project in the world! You will get some knowledge of the blueprint and achievement of this great project during the tour. Later finish your voyage and call at Yichang Port, after which you will be escorted to Yichang Airport for your flight to Shanghai.
Day 14 Shanghai
( Breakfast,Lunch )
As the biggest city of China, Shanghai definitely offers many lures. Begin from Yuyuan Garden and Yuyuan Market, you will appreciate Chinese garden construction and know more about Shanghai local people. Then with a stroll from Nanjing Road to the Bund, you will be impressed by Modern Shanghai amazingly compared with Xi'an. Later you can view the whole city at the highest floor of Oriental Pearl TV Tower, and know about the development of Shanghai with a following visit to Shanghai Municipal History Museum at the pedestal of the tower. At night, Shanghai Acrobats Show can be optionally appreciated.
Day 15 Depart Shanghai
see-off at airport ( Breakfast )
This is the last day of your tour, you can have free activity in Shanghai, go on shopping or have a rest, and later the tour guide will take you to airport for your flight to next destination. We believe you will love China and keep forever memories about China in your whole life.
Package Details
Tour Package Includes:
Transportation: All the domestic transportation;

Admissions: Entrance fee to all scenic spots listed in itinerary;

Local service: Private English speaking tour guide & private Vehicle;

Hotels: Included Hotels' package will offer the standard twin room with breakfast in local 4* hotels.
Tour Package Excludes:
Flight tickets: Arrival and Departure at China;

Tips for tour guides and drivers;

Lunch / dinner /other optional attractions / tours;

China VISA.