Home > Indochina Tours
14 Days China Highlights and Yangtze Cruise Tour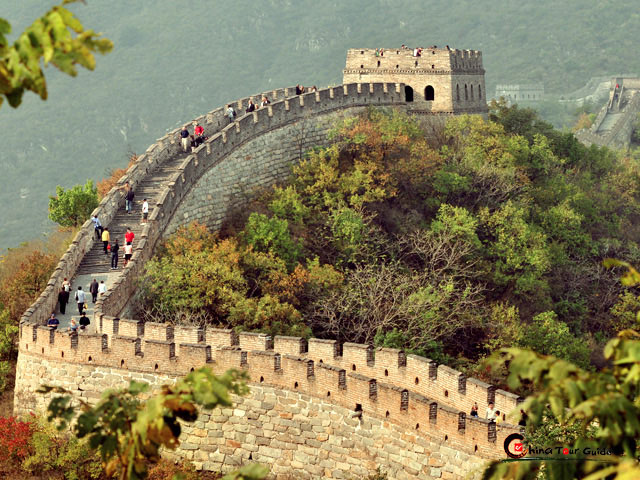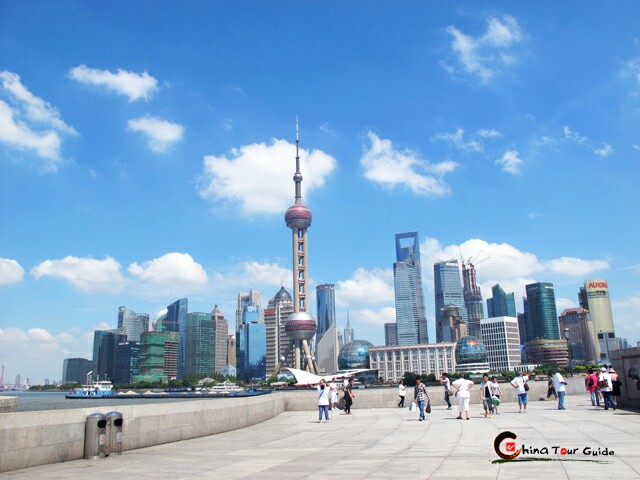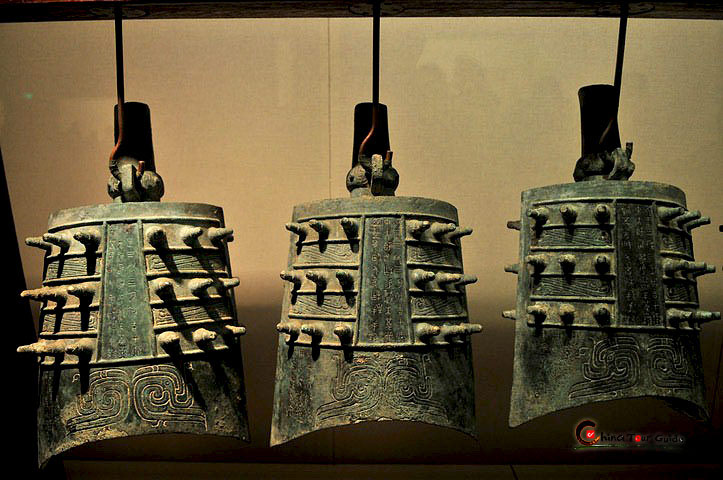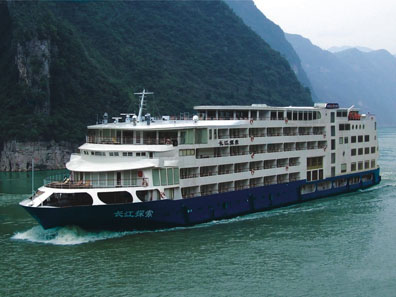 Tour Highlights
Shanghai
Yangtze River Cruise
Chongqing
Xi'an
Beijing
The Bund
Yangtze River Cruise
Terracotta Warriors
Mutianyu Great Wall
Daily Itinerary
Day 1 Arrive in Shanghai
Free-time activities
After airport/ railway station pick-up, hotel transfer and some rest at the hotel, you'll have your energy come back before the night falls. The night is your free time, the dazzling metropolis Shanghai for sure presents multiple choices for good night life. Recommended is Xintiandi where there are rows of Western bars and old-Shanghai houses. You may as well go enjoy Shanghai Acrobatic show. As one of the oldest performing arts in China, the acrobatics displayed on stage include a number of feats focusing on flexibility, strength, endurance and sheer will-power. Cheer up your bravos!
Day 2 Shanghai
( Breakfast,Lunch )
Today let's tour from the traditional to the modern. In Yuyuan Garden, you would find elegance in those sophisticatedly arranged pavilions, lotus ponds and winding corridors show grace and wit of the creators. Don't miss the two highlights, Mid-Lake Pavilion and the nearby Zigzag Bridge. About 1.5 hours later, let's move to the neighboring Yuyuan Market to explore the here-and-there traditional Chinese art works and crafts. Then stroll along the 1,599-meter-long Nanjing Road (East), you will be dazzled by numerous shops where varicolored clothes, ornaments, and other shopping stuff are on display.
Withdrawing from the shopping aspect, let's turn to The Bund and Shanghai World Financial Center and take an overlook of this big city. The Bund offers you a long array of magnificent buildings in different architectural styles: Gothic, Baroque, Rome, Renaissance, Classic and Mixed Eastern and Western style...Here you can not only embraces an epitomized old Shanghai, but also take in the booming view of the new Shanghai on the other side across the River. There is where Shanghai World Financial Center stands. You will enjoy the stunning panorama of Shanghai city standing at the 100th –floor sightseeing platform(474-meter-high).

Day 3 Shanghai - Yangtze River Cruise
Transfer by flight( Breakfast )
Having breakfast at the hotel, you'll spend 2 hours or so as free-time activities. Afterwards, you will be transferred to the airport heading for Yichang. The local guide will pick you up and send you to the port for cruise boarding.
Day 4 Yangtze River Cruise
( Breakfast,Lunch,Dinner )
Today you will tour pass the No.1 hydroelectric power project in the world – the tremendous Three Gorges Dam. At night you'll feast on the happy Captain welcome banquet. Besides, you can have great fun taking part in various free activities like dancing shows held on the cruise.
Day 5 Yangtze River Cruise
( Breakfast,Lunch,Dinner )
Go on with your cruise tour along China's longest river Yangtze, passing through the breathtaking gorges. Steep precipices, hidden reefs, perilous cliff and tumbling rapids… all are on your way along Yangtze River! You will also tour past Shennong Stream or the Lesser Three Gorges depending on different cruise itineraries.
(Different cruise will have different activities, e.g. Taichi Learning, Face Changing of Sichuan Opera, Crew Performance, etc.)

Day 6 Yangtze River Cruise
( Breakfast,Lunch,Dinner )
Enjoy the marvelous scenery along Yangtze River and spend some time for a shore excursion to Fengdu Ghost City to explore a special and fabulous ghost culture. Don't miss the merry free activities held on the ship during the free time.
Day 7 Arrive in Chongqing - Xi'an
Transfer by flight( Breakfast )
Upon arrival at Chongqing Port, you will be transfer to the airport for a flight heading to Xi'an. Local tour guide will pick you up and escort you to the hotel for rest.
Day 8 Xi'an
( Breakfast,Lunch,Dinner )
Stroll your hour at the tranquil Small Wild Goose Pagoda. Even you're not a Buddhism follower, you can still enjoy the elegant environment, exquisite building style and the grand old bell. Then have an eye-opening tour with Shaanxi History Museum. Every antique displayed there, ranging from the eroded bamboo stroll to the well-kept glaze ceramic (Tangsancai), is able to provide strong statement of the vibrant civilization of ancient China. On the way back to downtown Xi'an, you'll stop by the grand Bell Tower, Drum Tower and the magnificent Ancient City Wall.
Day 9 Xi'an
( Breakfast,Lunch )
No matter how many times you view the Terracotta Warriors via television or pictures, you would fail to describe the invincible vigor they give off when you're finally face-to-face with them. You'll have a feast on the gorgeous arrays of terracotta warriors at pit 1, 2 and 3 along with groups of ancient bronze chariot s and horses after you establish some impression of the great works by watching a circular-screen movie. The eighth world's wonder never lets you down!
The then capital city of Tang dynasty Xi'an was known for its generosity towards various religions. People with totally different beliefs lived happy together at that time. The next stop Great Mosque sports more than 1,200 years' history as one of the four grand Islamic mosques in China. It will let you see how Muslim architecture and Chinese traditional buildings light up each other. As to the Muslim Quarter, it is a big stock of exotic souvenir markets and savory restaurants.. You may as well have a supper and some shopping around.
In the Muslim quarter there hides a Gao's Courtyard, which you're to visit as the last stop today. The courtyard buildings have exhibitions of period furniture, paintings, pottery, porcelain, photos and demonstrations of folk art, including a shadow puppet play with traditional music.

Day 10 Xi'an - Beijing
Transfer by flight( Breakfast )
After breakfast you'll say goodbye to Xi'an and board the flight for Beijing. Later the guide will meet you at the Beijing airport, and transfer you to the downtown hotel. The rest of the day is flexible for your will, have a rest at the hotel or take a walk around the famous Wangfujing Pedestrian Street or Xiushui Street.
Day 11 Beijing
( Breakfast,Lunch )
You'll marvel at Tian'anmen Square, the largest square in the world and all the lofty jade stone bridges, moats, monuments, ornamental columns, stone lions, etc. Later walk northward and you reach Forbidden City. The largest and best-preserved imperial palace in China vividly showcases a whole set of the royal life. You'll be shown around several main halls like the Hall of Supreme Harmony. Have a good view of the emperor's chair, sculpture of mythical beasts, eave decoration and the like, you can touch some daily routine of the ancient Chinese emperors, courtiers and princesses.
Later you'll tour Summer Palace, the royal garden. You can keenly feel the imperial grandeur when strolling across the 17-arch bridge, huge Kunming lake and the 728-meter-long painting-rich corridor. What's more, an exciting cruise on the Kunming Lake will be arranged to add more beautiful pictures to your album of Summer Palace impression.

Day 12 Beijing
( Breakfast,Lunch )
After breakfast at hotel, you will have an excursion to the Mutianyu Great Wall. By roundtrip cable car you can feast on this vital section of the world famous China Great Wall. Mutianyu not only boasts a surprisingly long history of over 1400 year but sport a special structure of three watchtowers on end.
Afterwards, you will visit the most famous tomb of Ming Tombs - Changling. The tomb is inhumed with the 3rd emperor of Ming Dynasty (1368-1644) Zhu Di and his queen. Its tremendous scale and perfect degree of maintanence well fits the great achievement Emperor Zhu Di secured during his reign over China.
On the way back to downtown Beijing, you will stop by the Bird's Nest (Olympic National Stadium) and Water Cube (National Aquatics), to view the unique constructions and take some photos.

Day 13 Beijing
( Breakfast,Lunch )
After breakfast you'll head for Temple of Heaven where the Emperor of the Ming and Qing dynasties(1368-1911) would worship heaven and pray for good harvests around the kingdom. Here you would have an eye-opening understanding of Oriental architectural aesthetics and the deeply rooted awe of heaven in ancient Chinese, from the emperor to the masses. You may have chance to see the locals doing morning exercise, playing Tai-chi or sword in the big park.
Later let's leave the blocks of royal buildings for the populace culture that hide itself in the Hutong. Taking a rickshaw tour through these narrow alleyways, you'll be impressed with the simple happy kids, the old enjoying their leisure time under the tree, exquisite old quadrangles, delicious sugared plums and all kinds of Beijing snacks at roadside peddlers. Plus, in a friendly family in the Hutong you'll enjoy the most authentic Beijing cuisine with them. You may optionally experience how the delicious dumpling is made.
Later you will head to Lama Temple, which is reputed as the Buddhist temple as well as the top Buddhist museum in China. Depart the temple and you're to meet the most thriving shopping paradise in Beijing, Xiushui Street. The street is lined with cute boutiques and grand department stores. You can find whatever featured articles you wish to find there.

Day 14 Depart Beijing
( Breakfast )
This is the last day of your tour, you can have free activity in Beijing, shopping or have a rest, and later the tour guide will take you to airport for your flight to next destination. Wish you a happy journey!
Package Details
Tour Package Includes:
Transportation: All the domestic transportation;

Admissions: Entrance fee to all scenic spots listed in itinerary;

Local service: Private English speaking tour guide & private Vehicle;

Hotels: Included Hotels' package will offer the standard twin room with breakfast in local 4* hotels.
Tour Package Excludes:
Flight tickets: Arrival and Departure at China;

Tips for tour guides and drivers;

Lunch / dinner /other optional attractions / tours;

China VISA.