Home > Indochina Tours
14 Days China Dreamland Tour and Tibet Train Exploration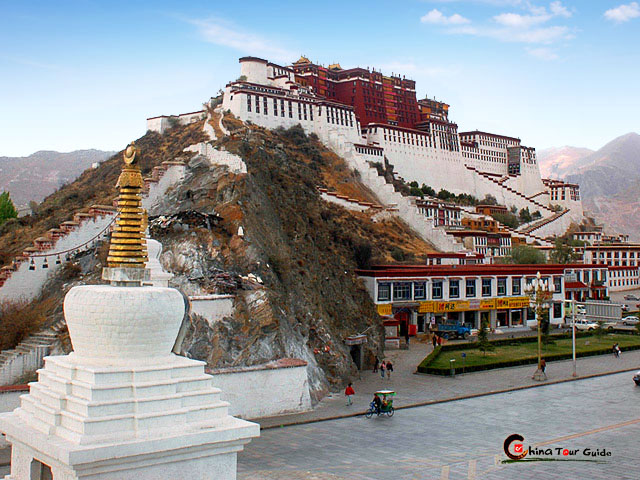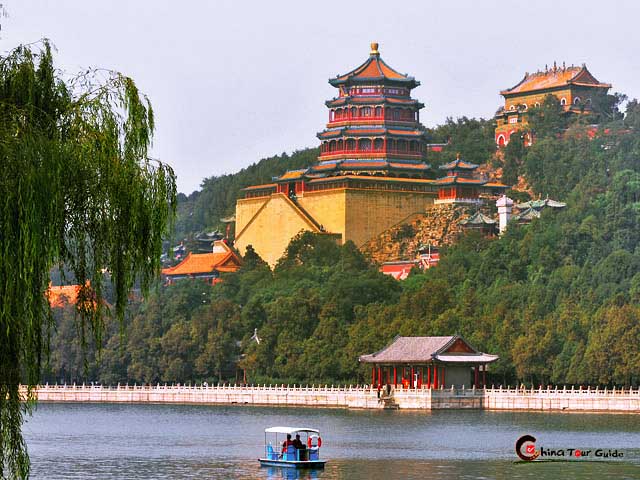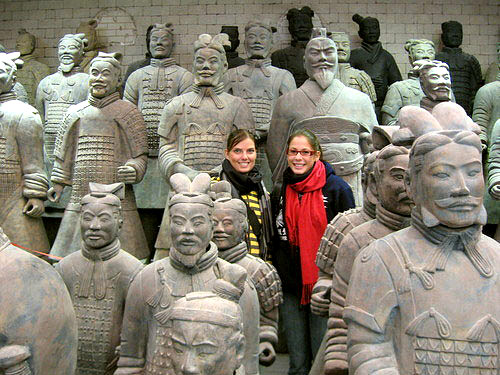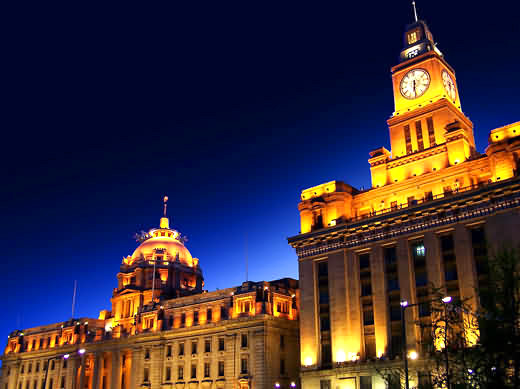 Tour Highlights
Beijing
Lhasa
Xi'an
Shanghai
Great Wall

Terracotta Warriors

Daily Itinerary
Day 1 Arrive in Beijing
Pick-up and Check-in
May you have a good journey to Beijing, and our guide will meet you outside the customs of Beijing Airport after you clear the customs, and then transfer you to the downtown hotel. The rest of the day is flexible for your will, have a rest or take a walk near the hotel.
Day 2 Beijing
( Breakfast,Lunch )
After having breakfast at hotel, you will visit the Tiananmen Square this morning to start your Beijing tour. Strolling round the large square is very enjoyable where you will see Beijing with ancient and modern elements, then walk north to the Forbidden City. As the largest and best-preserved imperial palace in China, it vividly indulges us with a whole impression of the royal life. Later you will appreciate Chinese featured royal park - Summer Palace, which boasts of typical Chinese architecture and splendid landscape.
Day 3 Beijing
( Breakfast,Lunch )
After breakfast at hotel, you will have an excursion to the Badaling Great Wall, which is regarded as the most popular section of China Great Walls. It is also the best-preserved section, built during the Ming Dynasty. Later you will go to the most famous tomb of Ming Tombs - Changling, it is the largest in scale and is completely preserved, inhumed the fourth emperor of Ming Dynasty. Also you will visit the Sacred Road of the tombs, which was originally built to lead to the Changling mausoleum.
Day 4 Beijing
( Breakfast,Lunch )
This day you can visit the Temple of Heaven, where the Emperor of the Ming and Qing dynasties would worship heaven and pray for good harvests. After that, you will explore Beijing Hutong by rickshaw to know more about the life and culture of ordinary Beijing people. This visit can provide you with a distinctive travelling experience compared to other attraction. Also you can take a walk at Confucius Temple and Imperial Academy, which stand for the highest level academy of Qing dynasty.
Day 5 Beijing - Lhasa
Transfer by air( Breakfast )
After having breakfast at hotel, you will be transferred to airport for a fly to Lhasa. Upon your arrival at Lhasa, our Tibetan local guide and driver will pick you up at Gonggar Airport, then transfer you to downtown hotel. The rest of the day is free for you to adapt yourself to the high altitude of about 3,650 meters above sea level.
Day 6 Lhasa
( Breakfast,Lunch )
It believes that this day must leave a lifetime memory for your whole life. In the morning, you will visit the splendid Potala Palace, which originated from 7th century and once homed to Dalai Lamas. The Jokhang Temple, we head to later, as the spiritual center of Tibet, will deeply impressed you by its magnificence and sincere pilgrims. Barkhor street, hugging the jokhang temple, is regarded as the crowded central Market in ancient section of Lhasa, and at where you can buy various Tibetan or other minorities' souvenirs for your family and friends.
Day 7 Lhasa
( Breakfast,Lunch )
After having breakfast, we will drive to the west of Lhasa about 11 km for visiting the Drepung Monastery, and which is one of the 'Three Great Monasteries' and the largest one in Tibetan Buddhism. Later that day, the next visit is Sera Monastery, the second monastery in Tibet. Distinctively its famous debating activities are holding around 3-4pm regularly every working day that you should never miss.
Day 8 Lhasa
( Breakfast,Lunch )
After two days' visit of Tibetan human landscapes, today we will drive about 2.5 hours to appreciate the beautiful natural views of the famous Sacred Lake of Tibet - Namsto Lake. It is renowned as one of the most beautiful lake which has been the destination of Tibetan pilgrims for centuries. The surface of the lake seemly looks like a green jade, hence it was praised as the most beautiful lake all over the world. After, we will return to Lhasa downtown, then the rest of this day is for your free arrangement.
Day 9 Lhasa - Xi'an
Transfer by train( Breakfast )
Today you will take a train to Xi'an along the Qinghai-Tibet railway, which is the world's highest and longest plateau railroad. With comfortable soft-sleeper compartment and good service, you would gain full relaxation on the train. The beautiful sceneries of high plateau passing outside the windows would totally let you ignore this long trip of 34 hours.
Day 10 Arrive in Xi'an
Pick up and Check in
Taking high plateau's train is a worthy experience, and you will arrive in Xi'an without noticing the long time. Our Xi'an tour guide will wait you at the Xi'an railway station's exit, then take you to the hotel. The arrival time depends on which train you have booked, commonly you will arrive in Xi'an at night. So after check-in at hotel, you would have a sound sleep before starting Xi'an tour.
Day 11 Xi'an
( Breakfast,Lunch )
After having breakfast, you will head to world-famous Terracotta Warriors to start wonderful Xi'an tour, maybe you have seen them many times on TV or magazines before, but it's a total different experienc to see them with your own eyes. Also with a sidetrip to Mausoleum of the Qin Emperor, who owned this awesome underground kingdom, you would know more about the first dynasty of China - Qin dynasty. Later you will return to downtown for seeing the Great Mosque of Xi'an, where still hold prayer services each day; With several minutes' walk to Muslim Quarter, you can buy some interesting sourviners and taste various delicious local snacks. Optionally visit: Tang Dynasty Show.
Day 12 Xi'an - Shanghai
Transfer by air( Breakfast,Lunch )
Deeply explore Xi'an in many fields by seeing Shaanxi Historical Museum this morning, where you can get more knowledge about Chinese national treasures and other precious cultural relics. Later you will step on Xi'an Ancient City Wall. As the best-preserved old city wall in China, you can take beautiful views of Xi'an city, and even optionally cycling on the wall is available for you. At last, tour guide will take you to airport. With about 2 hour's fly to Shanghai, you will be pick-up at airport and transferred to hotel.
Day 13 Shanghai
( Breakfast,Lunch )
As the biggest city of China, Shanghai definitely offers many lures. Begins from Yuyuan Garden and Yuyuan Market, you will appreciate Chinese garden construction and know more about Shanghai local people. Then with a stroll from Nanjing Road to the Bund, you will be impressed by Modern Shanghai amazingly compared with Xi'an. Later you can view the whole city at the highest floor of Oriental Pearl TV Tower, and know about the development of Shanghai with a following visit to Shanghai Municipal History Museum at the pedestal of the tower. At night, Shanghai Acrobats Show can be optionally appreciated.
Day 14 Depart Shanghai
See-off at airport
This is the last day of your tour, you can have free activity in Shanghai, shopping or have a rest, and later the tour guide will take you to airport for your flight to next destination. We believe you will love China and keep forever memories about China in your whole life.
Package Details
Tour Package Includes:
Transportation: All the domestic transportation;

Admissions: Entrance fee to all scenic spots listed in itinerary;

Local service: Private English speaking tour guide & private Vehicle;

Hotels: Included Hotels' package will offer the standard twin room with breakfast in local 4* hotels.
Tour Package Excludes:
Flight tickets: Arrival and Departure at China;

Tips for tour guides and drivers;

Lunch / dinner /other optional attractions / tours;

China VISA.