Home > Indochina Tours
12 Days China Signature Tour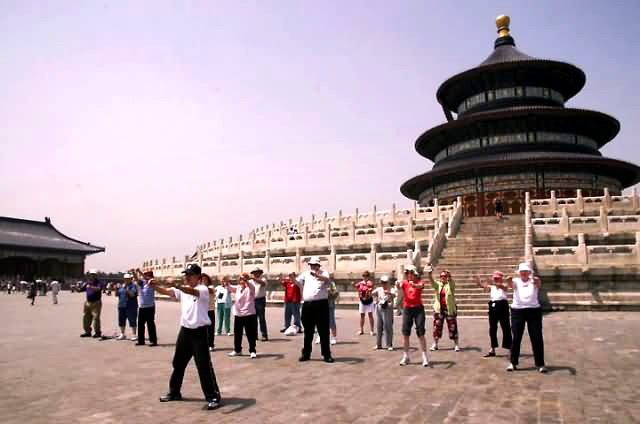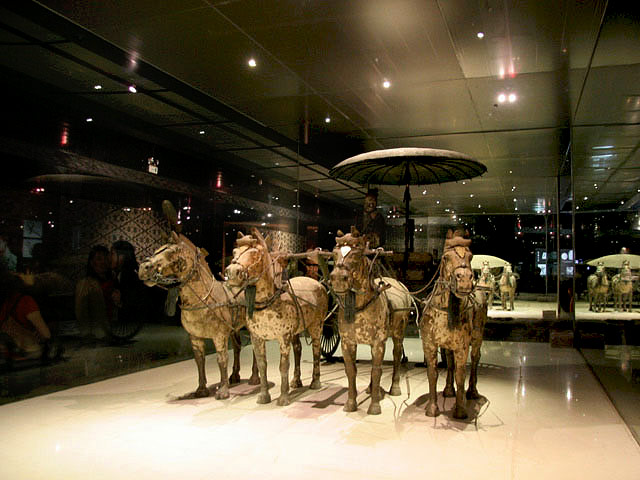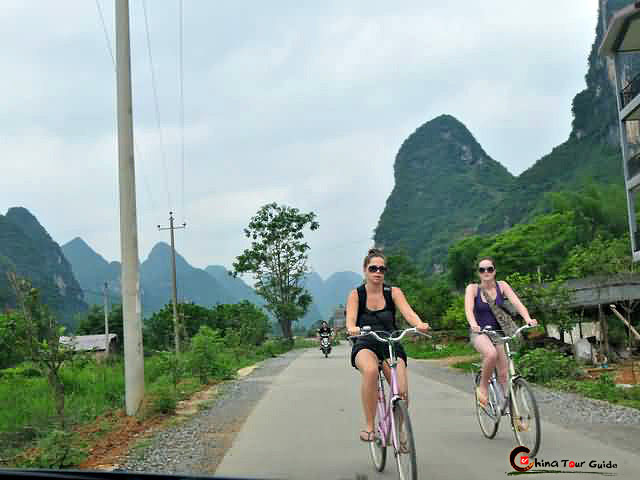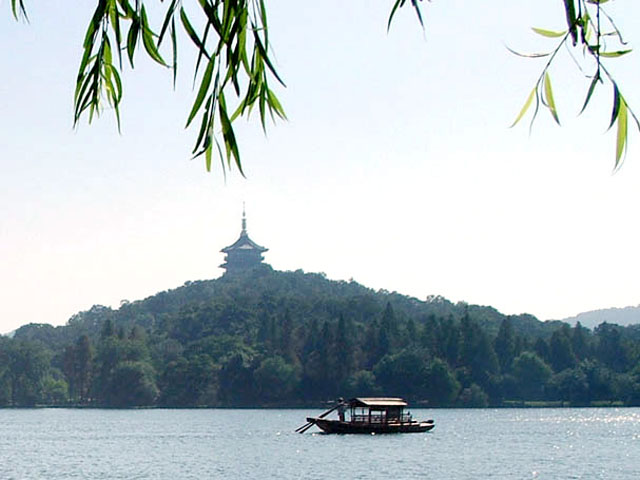 Tour Highlights
Beijing

Xi'an

Guilin

Hangzhou

Shanghai

Great Wall

Forbidden City

Terracotta Warriors

Li River

Yangshuo Cycling

West Lake

The Bund
Daily Itinerary
Day 1-2 Beijing
( Breakfast,Lunch )
You will be picked up at airport and transferred to downtown hotel. The rest of the day is flexible for your will, have a rest or take a walk near the hotel.

Next morning , you will start from Tiananmen Square. Strolling round the large square is very enjoyable where you will see Beijing with ancient and modern elements, then walk north to Forbidden City. As the largest and best-preserved imperial palace in China, it vividly indulges you with a whole impression of the royal life.

Later appreciate Chinese featured royal park - Summer Palace, which boasts of typical Chinese architecture and splendid landscape.
Day 3 Beijing
( Breakfast,Lunch )
After breakfast, go to the most famous tomb of Ming Tombs - Changling, the largest in scale and is completely preserved, inhumed the fourth emperor of Ming Dynasty. Also visit the Sacred Road of the tombs, which was originally built to lead to the Changling mausoleum.

Then you will have an excursion to the Mutianyu Great Wall, and you can take cable car to see this vital section of it. Mutianyu has a storied history of over 1400 years, tracing back to Northern Qi Dynasty (550-570).

On the way back to downtown Beijing, you will stop by the Bird's Nest (Olympic National Stadium) and Water Cube (National Aquatics), to view the unique constructions and take some photos.
Day 4 Beijing - Xi'an transfer by train
( Breakfast,Lunch )
This day you can visit the Temple of Heaven, where the Emperor of the Ming and Qing dynasties would worship heaven and pray for good harvests. After that, you will explore Beijing Hutong by rickshaw to know more about the life and culture of ordinary Beijing people. This visit can provide you with a distinctive travelling experience compared to other attraction.

Later of this day, you will be transferred to the train station of Beijing to catch a overnight train to Xi'an. A comfortable soft-sleeper will help you to have a sound sleep. Truly you will enjoy the unique experience to take a train in China.
Day 5 Xi'an
( Breakfast,Lunch )
After pickup at train station, you will be taken to have a local breakfast. Then head for the world-famous Terracotta Warriors to start wonderful Xi'an tour, which is a total different experience to see them with your own eyes. Also with a sidetrip to Mausoleum of the Qin Emperor, who owned this awesome underground kingdom, you would know more about the first dynasty of China - Qin dynasty.

Later you will return to downtown for seeing the Great Mosque of Xi'an, where still hold prayer services each day; With several minutes' walk to Muslim Quarter, you can buy some interesting sourviners and taste various delicious local snacks. Optionally visit: Tang Dynasty Show.
Day 6 Xi'an - Guilin transfer by air
( Breakfast,Lunch )
Deeply explore Xi'an in many fields by seeing Shaanxi Historical Museum this morning, where you can get more knowledge about Chinese national treasures and other precious cultural relics.

Later you will step on Xi'an Ancient City Wall. As the best-preserved old city wall in China, you can take beautiful views of Xi'an city, and even optionally cycling on the wall is available for you.

At last, tour guide will take you to airport. With less than 2 hour's fly to Guilin, you will be pick-up at airport and transferred to hotel.
Day 7 Guilin
( Breakfast,Lunch )
This day you will immersed yourself in the splendid scenery of Guilin. Apart from the world-famous Li River, there is a Taohua (Peach Blossom) River along with four lakes, which flow together to form a spectacular water system, Two Rivers & Four Lakes, where you'll feel the whole Guilin with a look of a merry water park by boat.

Then you will enjoy fresh air and beautiful scenery at Seven Star Park, which boasts green hills, crystal water, fantastic caves and beautiful rocks. Afterwards let's steer to another element that matters a lot to Guilin landscape, karst caves. One of masterpieces is without doubt the Reed Flute Cave. You just can't believe those stone curtains, pillars, stalagmites could ever flicker into a color-capricious palace.
Day 8 Guilin -Yangshuo
( Breakfast,Lunch )
This day you will have a good view of the picturesque Guilin landscape? Morning cruise down to Yangshuo County from Guilin, into a moving stroll of Chinese ink painting on which there are towering array of Karst mountains, crystal-clear rivers and streams, shades of clouds and fogs, idyllic countryside life on both banks.

The Li River sends you a glittering pearl, West Street of Yangshuo at the end of the cruise. You can hardly imagine the existence of such a perfect melting pot of traditional Chinese culture and Western character. Besides, the whole West Street is a shopper wonderland. Just go and have fun shopping there. And you will stay at Yangshuo Hotel for night.
Day 9 Yangshuo - Hangzhou transfer by air
( Breakfast,Lunch )
Early you will go and hold the idyllic life and scenery in your arms through a Yangshuo cycling excursion. Perhaps you would wish to be one part of the beautiful painting of the countryside as you feast on the towering limestone hills, unpolluted streams and ponds, tranquil huts and lovely cattle.

Yangshuo prepares another pretty spot for you to appreciate the standout works of nature at sunset, Moon Hill. The hill takes on a look of crescent moon whatever angles you view it when climbing up along the "Appreciating Moon Path". At the end, you will return to Guilin for the flight to Hangzhou.
Day 10 Hangzhou
( Breakfast,Lunch )
Open your day in Hangzhou city with an exuberant stroll along the Hefang Street, a unique pedestrian shopping street showcasing a variety of Chinese crafts like paper-cutting and hand-made dough figurines.

Afterwards head to West Lake (Xi Hu), an elegant scenic spot has long been an attractive and inspiring beauty since the 9th century ever. Take in the refined landscapes with a boat tour on the serene lake, while learning the romantic love story Legend of the White Snake.

Then a visit to Six Harmonies Pagoda (Liuhe Pagoda), a masterpiece of ancient Chinese architecture that built to calm the tidal waters of Qiantang River and aid in navigation. Later you will take a side trip to Meijiawu Tea Village, where you could know more about tea-making process and Chinese tea culture.

Day 11 Hangzhou - Shanghai transfer by maglev train
( Breakfast,Lunch )
After breakfast, you will take the speedy Maglev Train to Shanghai, and it only takes 49 mins. Later you will be picked up and transferred to downtown hotel for a rest and leaving luggages.


Start your Shanghai tour from Yuyuan Garden and Yuyuan Market, you will appreciate Chinese garden construction and know more about Shanghai local people. Then with a stroll from Nanjing Road to The Bund, you will be impressed by Modern Shanghai amazingly compared with Xi'an.

Later you can view the whole city at the highest floor of Oriental Pearl TV Tower, and know about the development of Shanghai with a following visit to Shanghai Municipal History Museum at the pedestal of the tower. At night, Shanghai Acrobats Show can be optionally appreciated.
This is the last day of your tour, you can have free activity in Shanghai, go on shopping or have a rest, and later the tour guide will take you to airport for your flight to next destination.
Package Details
Tour Package Includes:
Transportation: All the domestic transportation;

Admissions: Entrance fee to all scenic spots listed in itinerary;

Local service: Private English speaking tour guide & private Vehicle;

Hotels: Included Hotels' package will offer the standard twin room with breakfast in local 4* hotels.
Tour Package Excludes:
Flight tickets: Arrival and Departure at China;

Tips for tour guides and drivers;

Lunch / dinner /other optional attractions / tours;

China VISA.