Home > Indochina Tours
12 Days China Experience Tour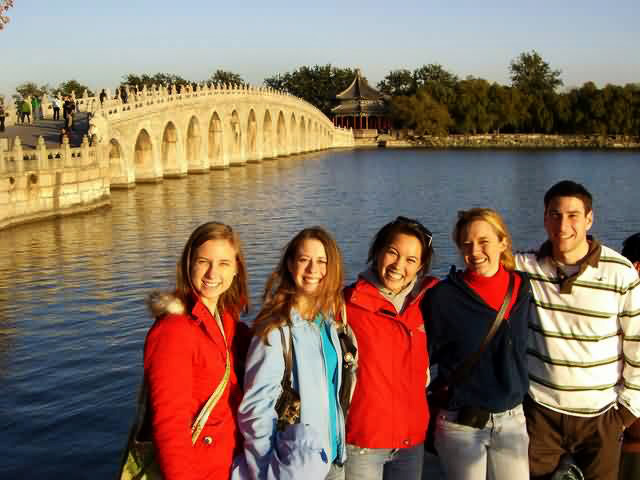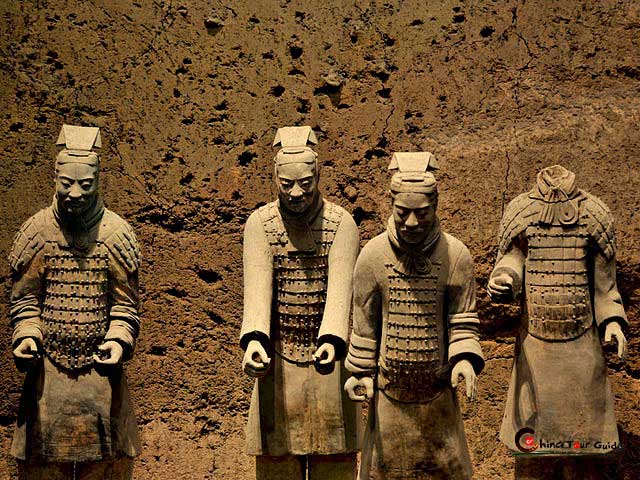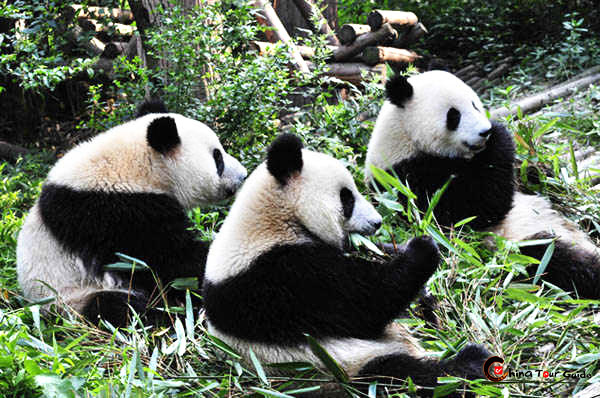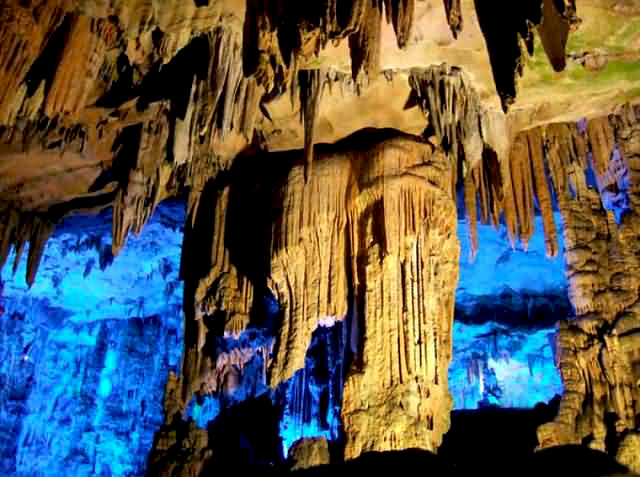 Tour Highlights
China Tour

Beijing
Xi'an
Shanghai
Guilin
Badaling Great Wall
Terracotta Warriors
Li River
Nanjing Road

Daily Itinerary
After the airport pickup, you'll spend your first Beijing night at the hotel to wipe out all the on-flight fatique. You can prepare yourself well for tomorrow's wonderful tour in Beijing while enjoying the gorgeous nightview around.
Day 2 Beijing
( Breakfast,Lunch )
The first thing for every traveler to do after arriving in Beijing is to have a good view of the façade of the city. Having been the capital city for ages, Beijing never falls short of magnificent halls and palaces. Therefore you need to probe into Tian'anmen Square, the Forbidden City and the royal garden Summer Palace without delay.

After observing the subtil embossment in the Tian'anmen ornamental columns, profound layout of Forbidden City, exquisite painting-dotted corridor in Summer Palace, you'll feel overwhelmed with the majestical might, which even can be detected from the most commonplace bricks and pillars that make up these holy buildings.
Day 3 Beijing
( Breakfast,Lunch )
Beijing isn't an aged city with bulks of stiffly standing halls, rather, it's so buoyant even in the most historic buildings. Today we'll look into the dynamic part of Beijing by climbing Badaling Great Wall, Sacred Road that leads to Changling of Ming Tombs.

You must take out all your energy and enthusiasm to make your way through the challenging Badaling Great Wall and you'll get paid off when you finally reach the stone tablet that embosses one who hasn't been to the Great Wall can't be regarded a hero. After visiting Changling of Ming Tombs, the most majestical tomb of Emperor Zhu Di, the vivid mythological beasts that array along the Sacred Road will present so much of a cute tone that you'll love them.

What's more, on the way back you'll be passing the Bird's Nest and Water Cube. The state-of-the-art Olympic stadiums contrast sharply the ancient Great Wall and Changling. Even watching their exterior would fill your heart with much vigor.
Day 4 Beijing - Xi'an
Transfer by air( Breakfast,Lunch )
Your awe and admiration will rise the moment you look up at the Temple of Heaven whose silhouette becomes so elegant while basking in the morning sun. Though the emperor who stood on the platform praying for the prosperity of his nation was gone, the deep Heaven worship has been well kept in the masses.

Then, enter Hutong to the beat of the rickshaw and you'll have a delicate panorama of Hutong before your eyes. The innocently giggling kids, exquisitely decorated gate of quadrangles, delicious sugared plums are so amazing that you can't draw your eyes away from them.

In the late afternoon you'll leave Beijing for Xi'an by plane. We pick you up and transfer you to the hotel. Tomorrow when you wake up, you'll receive more attractive gifts from Xi'an.

Day 5 Xi'an
( Breakfast,Lunch )
Terra Cotta Warriors are always topping the list of must-have Xi'an attractions. To appreciate these mighty sculptures that defend the tomb of Emperor Qinshihuang is not only a visual feast but a soul experience. You just can't help marveling at the incredible craftsmanship! At the moment, wouldn't you like to try learning the know-how of making Terracotta Warriors? Let's go to the Xi'an Art Ceramics & Lacquer Factory and see the workers manufacture replicates one after another. You may as well buy your favorite replicate!

Next on the Old City Wall, you'll find yourself on a time passage that dips into the modern world from one thousand years ago. Powerful array of men armed with armor of Warriors in Tang Dynasty would march past you, aged watchtowers and bricks being telling you the harsh years they have been through. You'll have bigger fun strolling there!
Day 6 Xi'an - Chengdu
( Breakfast,Lunch )
Today you'll look into the religious architectural art of Xi'an. Buddhism and Islam melt into Xi'an thousands of years ago with grant Buddha pagodas and magnificent mosques being built.


Small Wild Goose Pagoda is the delicate version of the larger-scale Big Wild Goose Pagoda. These two pagodas light up each other and reach an aesthetic balance.

Unlike Beijing that loves talking about its harsh imperial might, Xi'an shapes itself as a broad-minded city with the famous spots Great Mosque and Muslim Quarter. Visiting these two West-China toned spots among blocks of typical Central Plain buildings is interesting for sure.

In the late afternoon you'll close the pages of Xi'an tour and turn to another chapter, Chengdu. We'll pick you up at the airport and send you to the hotel. Tomorrow the bigger joy is there for you, just keep excited!

Day 7 Chengdu
( Breakfast,Lunch )
Who can ever miss Giant Panda since in Chengdu? Let these extremely lovely creatures greet you and grant you good mood for a whole day at Chengdu Giant Panda Breeding Base. You'll have great fun watching panda parents and kids, panda lovers and panda clan playing so happily at the cozy base.


Wenshu Temple, the most exquisite and best preserved temple in Chengdu, seems to remind you of the Xi'an Great Mosque you visited before, yet Wenshu Temple is more of a valuable stock of Buddha sculptures than a holy religious site. You can have fun appreciating the sculpture art and the nice atmosphere at the temple.

Jinli Ancient Street is the first choice if you're interested in Sichuan folklore. It gives access to the tasty Sichuan cuisine and amusing local custom just like what Hutong of Beijing shows you.

Day 8 Chengdu - Guilin
Transfer by air( Breakfast,Lunch )
You'll have about three hours of free time before the flight takes you for the next destination Guilin. Chengdu offer lots of interesting add-on activities, for instance, watching puppet show drama or Sichuan Opera.These nice and interesting performances will add the last vibrant tone to your Chengdu memory.
Day 9 Guilin
( Breakfast,Lunch )
Leaning about the way the Guilin city gets encompassed by the web of streams and army of mountains is as interesting as merely appreciating the landscape of Guilin. Apart from the world-famous Li River, there is a Taohua(Peach Blossom) River along with four lakes, which flow together to form a spectacular water system, Two Rivers& Four Lakes. When boating around Two Rivers& Four Lakes Area, you'll feel the whole Guilin take on a look of a merry water park.

Afterwards let's steer to another element that matters a lot to Guilin landscape, karst caves& hills. The masterpieces are without doubt the Reed Flute Cave and Elephant Trunk Hill. You just can't believe those stone curtains, pillars, stalagmites could ever flicker into a color-capricious palace. When the Elephant Trunk Hill baths in the splendid sunset, there is nothing better than getting close to the hill.
Day 10 Guilin - Shanghai
Transfer by air( Breakfast )
Today's tour is dreamlike as the Li River Cruise puts you onto a flowing scroll of a Chinese ink painting. The amazing mountain-interlaced-with-stream landscape of Guilin stretches itself gracefully before your eyes as the ship goes down to Yangshuo.

When the cruise is over, you don't want to say goodbye to Guilin, right? Yet another fiesta is calling you from Shanghai. Several hours of flight will take you to Shanghai. Just wait to dip yourself into the new wonderland tomorrow!
Day 11 Shanghai
( Breakfast,Lunch )
Your tour of Shanghai begins from Yuyuan Garden, the backyard garden of Shanghai city. This is right the other way round with the from-hall-to-garden order of the Beijing tour.


Yuyuan Garden, with its strong characteristics of South-China garden, forms an amazing contrast with Summer Palace. You would find unambitious elegance rather than the imperial magnificence in those easy breezy pavilions, lotus ponds and winding corridors.

The real journey of thrill launches from the second spot Nanjing Road to the last Oriental Pearl Tower. Nanjing Road represents the permanent prosperity of the great Shanghai, whose array of shopping plazas appear as marveling as the towering army of Gothic skyscrapers at the Bund. Oriental Pearl Tower, last but not least, brings you to the summit where you can feast on the whole Shanghai and also the summit of your enthusiasm.

Day 12 Shanghai - Departure
( Breakfast )
Have you ever realized that you've finished your 12-day-long tour in China and marked a gorgeous arc on the beautiful landscape? Now you'll kiss China goodbye and board the flight at Shanghai airport. We wish you a thoroughly happy journey and your next visit!
Package Details
Tour Package Includes:
Transportation: All the domestic transportation;

Admissions: Entrance fee to all scenic spots listed in itinerary;

Local service: Private English speaking tour guide & private Vehicle;

Hotels: Included Hotels' package will offer the standard twin room with breakfast in local 4* hotels.
Tour Package Excludes:
Flight tickets: Arrival and Departure at China

;

Tips for tour guides and drivers;

Lunch / dinner /other optional attractions / tours;

China VISA.