Home > Indochina Tours
12 Days China Discovery Tour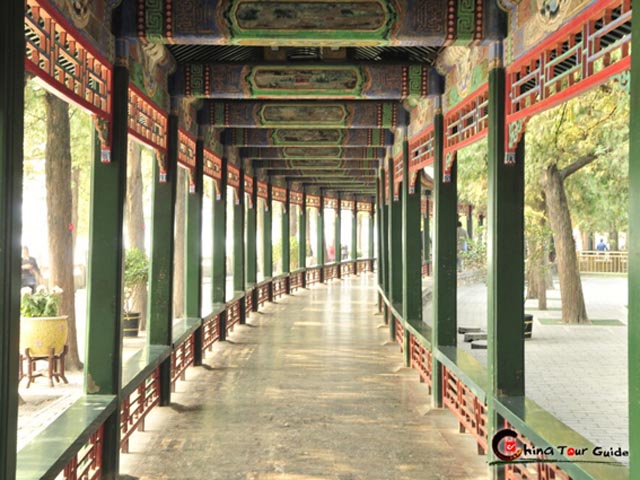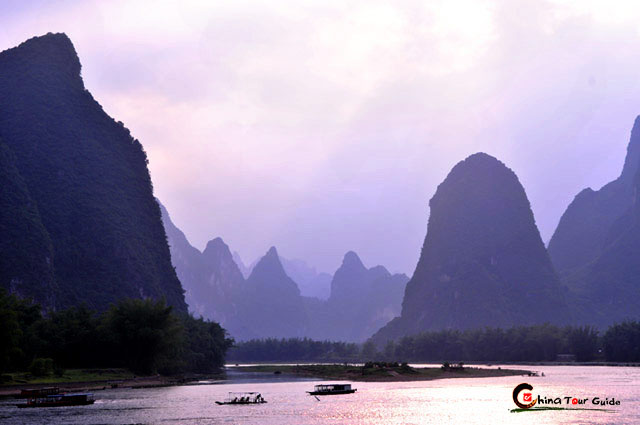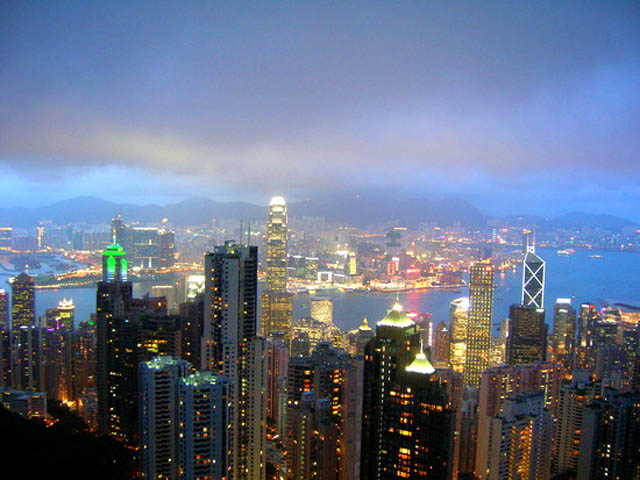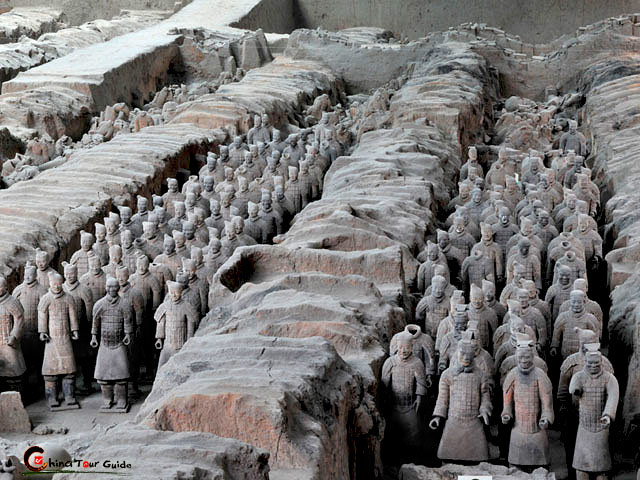 Tour Highlights
China Discovery

Beijing

Xi'an

Shanghai

Guilin

Hong Kong
Daily Itinerary
Day 1-2 Beijing
( Breakfast,Lunch )
After the airport pickup, you'll spend your first Beijing night at the hotel we arrange to dispel all the on-flight fatique.

What is entitled to be displayed as the most important façade of a city? Surely it is those buildings that represent the essence and dignity of the city. Watching the grant city wall of Tian'anmen Square, golden throne at the Supreme Harmony Hall of the Forbidden City, the unbelievable paintings that adorn the whole 728-meter-long corridor in Summer Palace, you just can't find anything stronger than these right before your eyes.
Day 3 Beijing
( Breakfast,Lunch )
Today's activities pull enthusiastic climbing of the Great Wall and solemn visiting of emperor's tombs together. Via roundtrip cable car you can feast on the gorgeous watchtowers of Mutianyu Great Wall. Moreover, the challenging course of climbing up will make you feel like a brave warrior who defends his country.

Changling of Ming Tombs, on the other way round, shows you the holy power of ancient Chinese emperor. Even walking along the Sacred Road, you can still find the royal grandeur when fixing your eyes on the fabulous array of stone creatures.
Day 4 Beijing-Xi'an transfer by air
( Breakfast,Lunch )
Temple of Heaven, in the eyes of Chinese people, serves as the paramount grant church. However, Temple of Heaven has proved time-honored Chinese worship of Heaven. Even the emperor had to pray for Heaven's bless. So the tour of the temple gets you close to what Chinese believe in and the profound Oriental architectural philosophy.

It's time to kiss Beijing goodbye and leave for another historic capital city Xi'an. We pick you up and transfer you to the hotel after your flight arrives in Xi'an.
Day 5 Xi'an
( Breakfast,Lunch )
An old saying tells us that seeing is believing, which definitely goes for Terracotta Warriors. When you finally meet these stunning sculptures, all the words fail you. The army of Terracotta Warriors around Emperor Qinshihuang tomb is the most expressive.

The following spots, Great Mosque and Muslim Quarter, are to show you a broad-minded Xi'an when it was the capital of Tang Dynasty. Harmonious relationship among different peoples helped bring the establishment of Great Mosque and Muslim Quarter. There Muslim culture and the culture of the North Central Plains blend into each other. By the way, it's quite fun to taste the snacks at Muslim Quarter.
Day 6 Xi'an-Shanghai transfer by air
( Breakfast,Lunch )
Old City Wall of Xi'an brings a sharp contrast of the ancient and the modern to you. The time-honored bricks and watchtowers can pull your thoughts back to thousands of years ago when Xi'an started to win over travelers around the world as the biggest international metropolis then.

To intensely feel the history-rich Xi'an, you must go to Shaanxi History Museum, which is able to provide strong statement of the glittering ancient civilization that adorned the city. In the late afternoon you will fly to Shanghai and have a good rest at the hotel and dream a wonderful dream about brand-new Shanghai.
Day 7 Shanghai
( Breakfast,Lunch )
Yuyuan Garden is the splendid profile of Shanghai. After having a good view at the sophisticated layout and exquisite craftsmanship of Yuyuan Garden, you would march along with the crazy shopping troop that parade on the Nanjing Road, then look up at the gorgeous European toned skyscrapers that light up the Bund. The breathtaking silhouettes just fail all your words!

The last stop today, Shanghai World Financial Center, opens you to the stunning panorama of Shanghai city with offering a 474-meter-high sightseeing platform. Your affection for Shanghai will also skyrocket to the summit!
Day 8 Shanghai - Guilin transfer by air
( Breakfast )
You must want to know the legendary growth of Shanghai after visiting so many spectacular attractions, Shanghai Urban Planning Exhibition Center is right to fit your curiosity. Groups of sand tables show you the unknown fishing village Shanghai once was hundreds of years ago and the world-famous metropolis nowadays. The 360 Deg. Experience Hall within the center gives you more wonderful experience.

In the afternoon you'll board the flight to Guilin and say goodbye to the ever-merry Shanghai. What highlights will await you? Tomorrow will present the answer.
Day 9 Guilin
( Breakfast,Lunch )
Today you will be stunned by a Li River Cruise with a good view of the picturesque Guilin landscape? Cruising down to Yangshuo County from Guilin puts you into a moving stroll of Chinese ink painting on which there are towering array of Karst mountains, crystal-clear rivers and streams, shades of clouds and fogs, idyllic countryside life on both banks.

West Street of Yangshuo at the end of the cruise is a shopper wonderland. You can hardly imagine the existence of such a perfect melting pot of traditional Chinese culture and Western character.
Day 10 Guilin - Hong Kong transfer by air
( Breakfast,Lunch )
Go and hold the idyllic life and scenery in your arms through a Yangshuo country cycling excursion. Perhaps you would wish to be one part of the beautiful painting of the countryside as you feast on the towering limestone hills, unpolluted streams and ponds, tranquil huts and lovely cattle.

Then appreciate the standout works of nature at sunset, Moon Hill. The hill takes on a look of crescent moon whatever angles you view it when climbing up along the "Appreciating Moon Path".

So far your Guilin playbill is completed and you're headed for Hong Kong by flight.
Day 11 Hong Kong
( Breakfast )
Drive to Victoria Peak is the best bird's view point of prosperous Hong Kong, including Victoria Harbor. All the heat will be dispelled when you reach Repulse Bay with delicate golden sand beach, sapphire-blue sea water and pervasive romantic tone.

Then let Aberdeen take you back to the old fishing village Hong Kong once was more than 100 years ago, in possession of traditional lifestyle and the most delicious seafood with scores of floating restaurants.

After that, you'll spend the latter half of the day as you prefer. Visiting economic shopping streets, tasting local snacks and try other add-on activities are all recommended.
Day 12 Hong Kong Departure
Looking back to the 11 days during which you mark a lovely semi circle on the landscape of China, you'll treat the tour an ever-glittering memory. We see you off at Hong Kong airport and hope for your next tour.
Package Details
Tour Package Includes:
Transportation: All the domestic transportation;

Admissions: Entrance fee to all scenic spots listed in itinerary;

Local service: Private English speaking tour guide & private Vehicle;

Hotels: Included Hotels' package will offer the standard twin room with breakfast in local 4* hotels.
Tour Package Excludes:
Flight tickets: Arrival and Departure at China;

Tips for tour guides and drivers;

Lunch / dinner /other optional attractions / tours;

China VISA.