Home > Indochina Tours
11 Days China Exploration & Cruise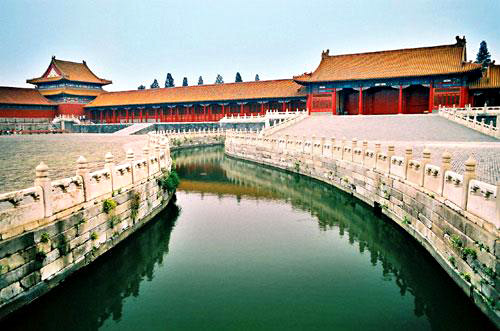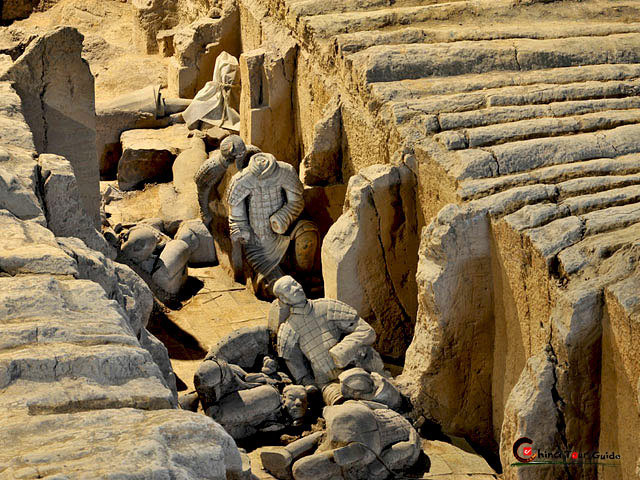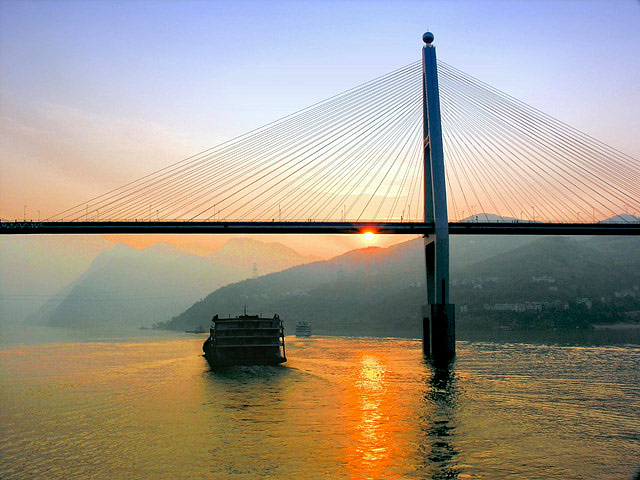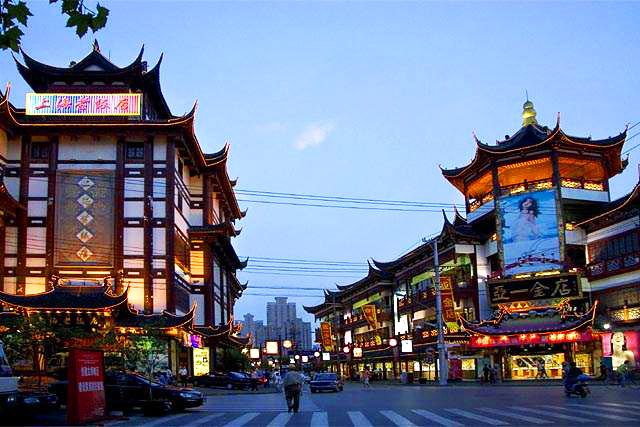 Tour Highlights
Beijing

Xi'an

Yangtze River Cruise

Shanghai

Forbidden City

Summer Palace

Terracotta Warriors
Daily Itinerary
Day 1-2 Beijing
( Breakfast,Lunch )
After pickup at airport, you can take a break at hotel, or ramble around to enjoy your free time.

Next day we will hit Beijing for sights such as Tian'anmen Square, this world's largest city square, and the best-preserved Forbidden City, one of the world's most beautiful architectural complexes serving as China's imperial palace for almost five centuries where you can just allow yourself among the massive scale and majestic design and numerous historical antiques, and feel the History around you.

Apart from the imperial culture, there is also a populace culture at the heart and soul of Beijing – Hutong Culture. Taking a rickshaw tour through the narrow alleyways and deep courtyards is like traveling back in time and exploring the life of local residents.
Day 3 Beijing
( Breakfast,Lunch )
Visit the Temple of Heaven, a complex of Taoist which was visited by Emperors of Ming and Qing Dynasties for annual Heaven worship for good harvest. Follow the special layout and try to get known of the cosmic harmonies carried by the complex.


You will also be led to a hiking tour on the magnificent Badaling Great Wall, which is the most popular section of the Great Wall and is about 3,741m (12,273ft) in length with an average height of 7.8m (25.6ft).

On your way back to the hotel, you can have an exterior view of the modern-styled Olympic Stadiums Bird's Nest and Water Cube.
Day 4 Beijing - Xi'an transferred by air
( Breakfast,Lunch )
Take a tour to the once imperial summer getaway – Summer Palace for catching a lasting impression of this splendid classical garden.

After that you will be transferred to the airport for a flight to another ancient capital – Xi'an. Our local tour guide will meet you at the airport and take you to the hotel for a good rest.
Day 5 Xi'an
( Breakfast,Lunch )
The most known attraction of Xi'an City - Terracotta Warriors and Horses is surely on your visit-list. As the eighth wonder of the ancient world, these over 2,200-year-old oriental mummies await you to discover its mystery.

Another must-see for Xi'an City is the Great Mosque, which is one of the largest and best preserved early mosques in China. A special blend of Chinese architectural elements and mosque architecture is of course well worth seeing.

Also an exploration of the local Muslim community at the Muslim Quarter, where a great quantity of exotic shops and savory restaurants stand in lines for your visit.
Day 6 Xi'an - Chongqing transferred by air, Cruise Boarding
( Breakfast,Lunch )
Take a walk on the 600-year-old Xi'an City Wall, one emblem of this ancient capital city and one of the largest well-preserved ancient military defensive systems in the world. Then have a visit to the Shaanxi History Museum, where you can take an extensive view of China's changes in the past 5,000 years.

After the visit, you will be transferred to the airport heading for Chongqing. Our local guide will pick you up and send you to the port for cruise boarding.
Day 7 Yangtze River Cruise
( Breakfast,Lunch,Dinner )
Start your cruise tour on the mighty Yangtze River today! Enjoy the marvelous scenery along way and spend some time for a shore excursion to Fengdu Ghost City to explore a special and fabulous ghost culture.

Various free activities including welcoming banquet and dancing shows will also be held on the cruise for your entertainment. (Different cruise will have different activities, e.g. Taichi Learning, Fashion Show, Music Salon, etc.)
Day 8-9 Yangtze River Cruise - Yichang - Shanghai
( Breakfast,Lunch )
Go on with your cruise tour along China's longest river Yangtze, passing through the breathtaking gorges. Steep precipices, hidden reefs, perilous cliff and tumbling rapids… all are on your way along Yangtze River! You will also tour past Shennong Stream or the Lesser Three Gorges depending on different cruise itineraries.

Next day you will tour pass the largest hydroelectric power project in the world – the majestic Three Gorges Dam. Different cruise will have different activities, e.g. Taichi Learning, Face Changing of Sichuan Opera, Crew Performance, etc. Upon arrival at Yichang Port, you will be transfer to the airport for a flight heading to Shanghai.
Day 10 Shangha
( Breakfast,Lunch )
Begin with Yuyuan Garden, which is famed as "An Architectural Miracle in the Region South of Yangtze River", then move to the neighboring Yuyuan Market (or Yuyuan Bazaar), which is a lively market specializing in traditional Chinese arts and crafts. Nanjing Road, the earliest and most prosperous shopping street in Shanghai offers you with all kinds of all-in-one shopping malls and savory restaurants.

Another must-do in Shanghai is a visit to the symbol of the city – the world-famous Oriental Pearl Tower, just located opposite of The Bund where you can embrace the best cityscape of Shanghai. It's also where the Shanghai Municipal History Museum lies.

The famous restaurants on top of The Bund No.3 and No.5 are highly recommended for your dinner choices.
Day 11 Depart Shanghai
( Breakfast )
The last day of your tour is free for your own arrangement. You can go shopping for some souvenirs or just stay in the hotel and prepare your package. Then say goodbye to this country.
Package Details
Tour Package Includes:
Transportation: All the domestic transportation;

Admissions: Entrance fee to all scenic spots listed in itinerary;

Local service: Private English speaking tour guide & private Vehicle;

Hotels: Included Hotels' package will offer the standard twin room with breakfast in local 4* hotels.
Tour Package Excludes:
Flight tickets: Arrival and Departure at China;

Tips for tour guides and drivers;

Lunch / dinner /other optional attractions / tours;

China VISA.