Home > Indochina Tours
10 Days Cambodia and Laos Classic Tour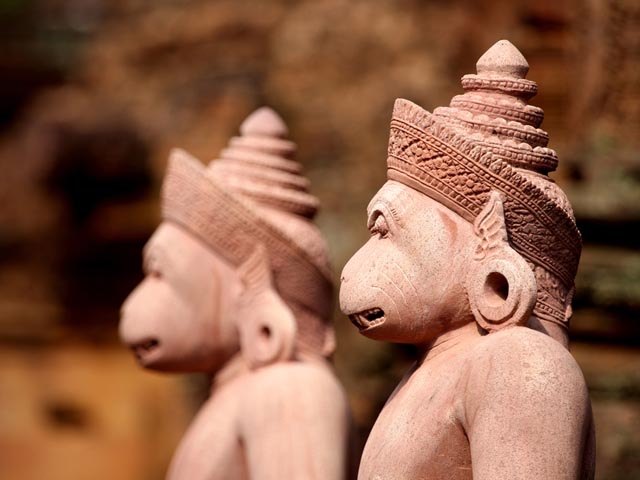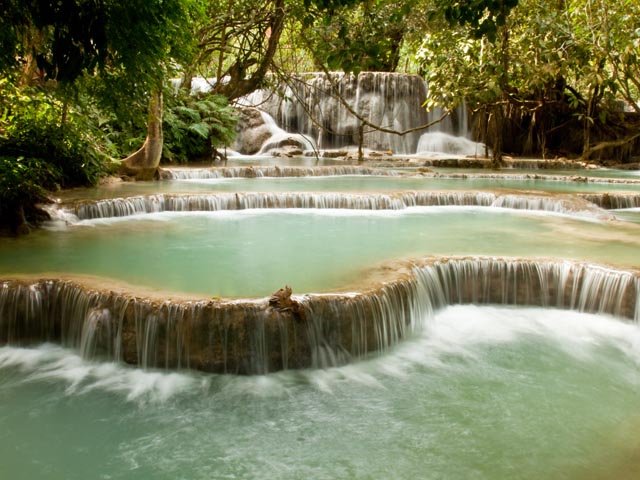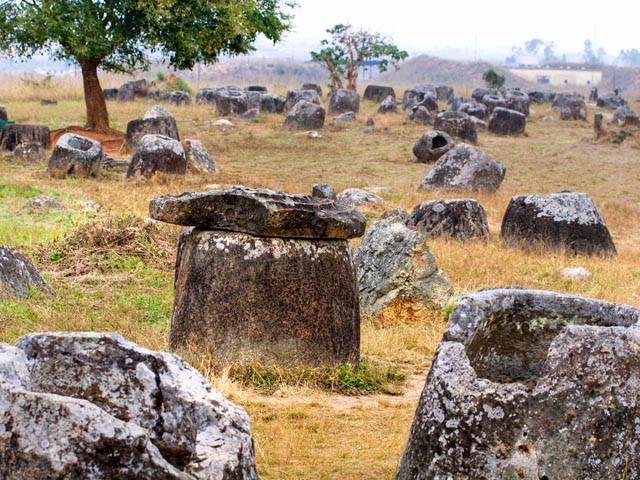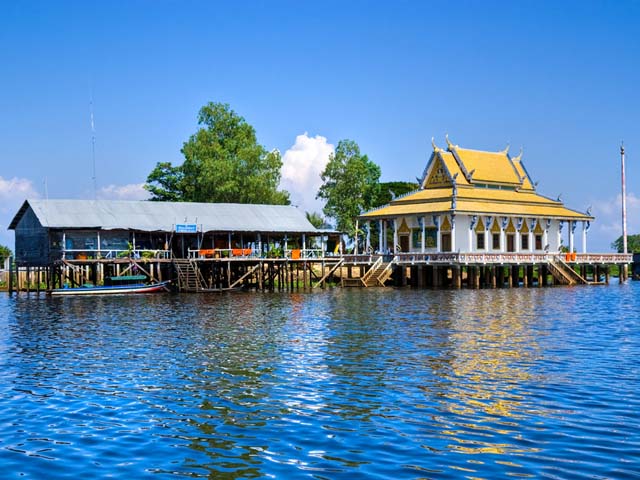 Notice: Land Cost only, based on 5-6 pax. Details
Duration: 10Days

Destinations:

Phnom Penh - Siem Reap - Vientiane - Luang Prabang

Departure date:

As You Prefer
Tour code: ICTG-203
Tour Highlights
World Heritage Tour

Sapa Primitive Villages

Pak Ou Caves
Daily Itinerary
Meet you at airport, transfer to downtown about 20 minutes.

Visit Royal Palace, which is the residence of the King and Queen, it is set back from the riverfront, but in clear view of the Tonle Sap and Mekong rivers.

Silver Pagoda, floored with over 5000 silver tiles each weighing 1 kilogram, is famous for its 90kg solid gold Buddha made in 1907 with accompanying Emerald Buddha.

Take a boat to enjoy the sunset view on the Tonle Sap Lake and Mekong River. Then visit Russian Market, which is probably the city's best source of objects d'ar.
Day 2 Fly to Siem Reap - Angkor Wat
Take the morning flight to Siem Reap from Phnom Penh about 45 minutes. Meet you at airport, transfer to hotel for rest.

Visit Angkor Wat, at the top of the high classical style of Khmer architecture, which has become a symbol of Cambodia, appearing on its national flag, and it is the country's prime attraction for visitors.

Enjoy the beautiful sunset at Phnom Bakheng. Located at the top of hill, it is nowadays a popular tourist spot for sunset views of the much bigger temple Angkor Wat.

Day 3-4 Siem Reap - Angkor Thom
Appreciate the south gate of Angkor Thom which is 1km north of the entrance to Angkor Wat. The walls, 8m high and flanked by a moat, are each 3km long, enclosing an area of 9km².

Bayon impresses you with the multitude of serene and massive stone faces on the many towers which jut out from the upper terrace and cluster around its central peak.

Ta Prohm attracts your eyes with the photogenic and atmospheric combination of trees growing out of the ruins and the jungle surroundings.

Preah Khan has been left largely unrestored, with numerous trees and other vegetation growing among the ruins. Banteay Kdei, meaning "a Citadel of Chambers", also known as "Citadel of Monks' cells.

Visit fishing village on the Tonle Sap. This village is located 15 kilometers south of Siem Reap and is one of the largest fresh water lakes in the world.
Enjoy your free time at old market until taking the flight to Vientiane. Our tour guide pick you up and escort you to hotel for rest.

Wat Si Saket is your first highlight in Laos, which was built in the Siamese style of Buddhist architecture, with a surrounding terrace and an ornate five-tiered roof, rather than in the Lao style。

Pha That Luang is a gold-covered large Buddhist stupa, generally regarded as the most important national monument in Laos and a national symbol.

Patuxai, also called Patuxai Arch or the Arc de Triomphe of Vientiane as it resembles the Arc de Triomphe in Paris. It is typically Laotian in design, decorated with mythological creatures such as the kinnari.
Arrival at Luang Prabang, transfer to hotel for rest.

Wat Xieng Thong (Golden City Temple) is one of the most important of Lao monasteries and remains a significant monument to the spirit of religion, royalty and traditional art. There are over twenty structures on the grounds including a sim, shrines, pavilions and residences, in addition to its gardens of various flowers, ornamental shrubs and trees.

Climb up 350 steps to the top of the Phou Sii hill to visit the Wat Phu Sii and enjoy commanding views for many miles in each direction.

Day 8 Luang Prabang - Pak Ou Caves
An optional early start gives you the fantastic opportunity to participate in the daily morning rituals of saffron-clad monks collecting offerings of Alms (often in the form of sticky rice) from the faithful residents. This tradition is very unique in Laos , being the only Buddhist nation still preserving the ritual.

Visit Royal Palace Museum (Haw Kham), built in 1904 during the French colonial era for King Sisavang Vong and his family. The site for the palace was chosen so that official visitors to Luang Prabang could disembark from their river voyages directly below the palace and be received there .

Take a Mekong Riverboat trip on the mighty Mekong River to visit the famous & sacred Pak Ou Buddha Caves, noted for their miniature Buddha sculptures. Hundreds of very small and mostly damaged wooden Buddhist figures are laid out over the wall shelves. They take many different positions, including meditation, teaching, peace, rain, and reclining (nirvana).

On return, we disembark the boat to visit traditional villages, and continue taking a short drive to Ban Phanom, a village famous for its hand weaving.
Day 9 Luang Prabang - Kuang Si Waterfalls
Cross the Mekong River by boat, to the picturesque village of Ban Chan, a pottery village. Then visit the morning Phousi Market, where you will see such diverse offerings as dried buffalo skin, local tea and saltpeter among the chickens, vegetables and hill-tribe weaving.

Laos is also known for its traditional crafts, and today you will visit local villages of Lao ethnic minority groups at Ban Ouay, a Hmong village, Ban Ou a Laoloum village and Ban Thapene, a Khmu village. This then takes us to the beautiful Khuang Si Waterfall where you can cool off with a refreshing swim in the pools or walk along the forest trails.
Free until send off to your next destination.
Package Details
Tour Package Includes:
Price in USD per person based on 5-6 adults
(Price for different group size, please contact our travel consultant);
Private transfer (air-conditioned vehicle) as listed in itinerary;

Entrance fee to all scenic spots listed in itinerary;

Local English speaking tour guide in each city as programmed.
Tour Package Excludes:
International & Domestic flights;

Meals & other attractions/activities/tours;

Travel assurance & Personal assurance
(Better to purchase on your own in your country);
Tips for tour guides and drivers;

Accommodation & Personal expenses;

VISA fees;

Others not mentioned.